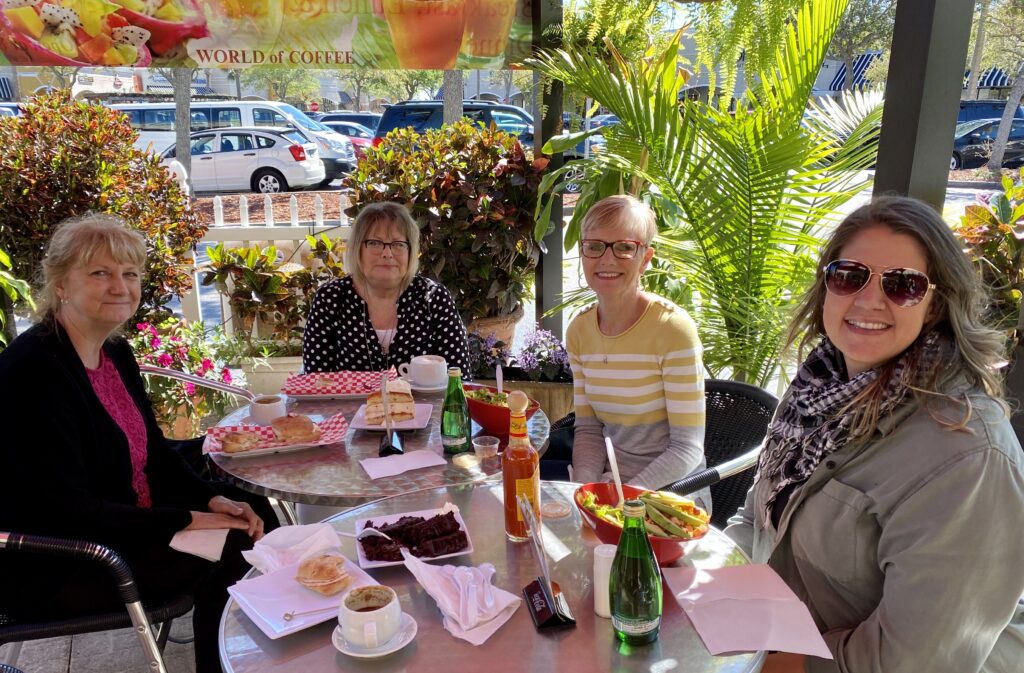 Once a year Open Bible President Randall Bach and I host a retreat for our five regional directors and wives from Oregon to Florida and from everywhere in between. It is a valuable time to connect with our "Club Members" and deepen relationship bonds.

One day the men meet separately and we girls just "want to have fun!" We love sharing/praying together, shopping, and, of course, having coffee. It is a "safe place" where, "What happens here, stays here!"

This year we met at Embassy Suites in Kissimmee, Florida; the location of our 2021 convention.