Wives of Denominational Leaders…
I am privileged to be a part of a very meaningful group of leaders. Open Bible Churches is a charter member of the National Association of Evangelicals.
Open Bible President Randall Bach, my husband, is on the executive board and meets a few times a year. However, once a year the NAE president has scheduled a time where denominational CEO's and spouses come together for a retreat.

This year we met in Denver, Colorado and the men and women meet separately except for meals. It is a time for sharing and updating concerning our everyday lives and ministry. We have found that, "We Are Not Alone," with what we experience in our roles.
Each year is treasured and friendships become deeper and more meaningful as the years go by.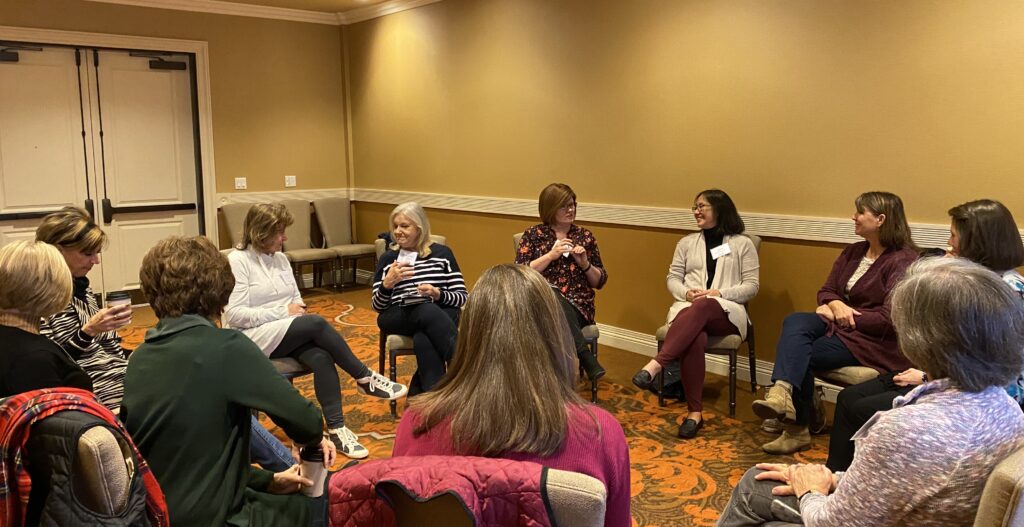 This year was the ending and the beginning of leadership. Our dear Charleen Anderson and her husband, Leith, are retiring. The new leaders selected are Walter and Toni Kim.

We are thankful for the good fruit from the past that brought NAE to a great place and look forward to ongoing fruit for the future.