FRESH, ROASTED BUTTERNUT SQUASH
Directions
Wash squash and cut in half, lengthwise; scoop out seeds/strings
Line a baking sheet with parchment paper, spray with Olive Oil
Place both halves face down
Bake @ 400 degrees for 1 hour
Allow to cool and scoop the baked squash. Use as you wish, whether in bread, soup, or just eat it with butter & salt.
This butternut squash made 4 cups. It takes 1 cup to make my pumpkin bread. I used the same recipe to use butternut squash instead of roasted pumpkin. The only think I changed was 1/2 tsp. of cinnamon for the Butternut Squash bread.

https://barbarasfrenz.com/2019/11/fresh-pumpkin-bread/


I enjoyed cleaning it out, adding some salt & butter and eating it that way.
Seal in freezer bags or containers and freeze till later.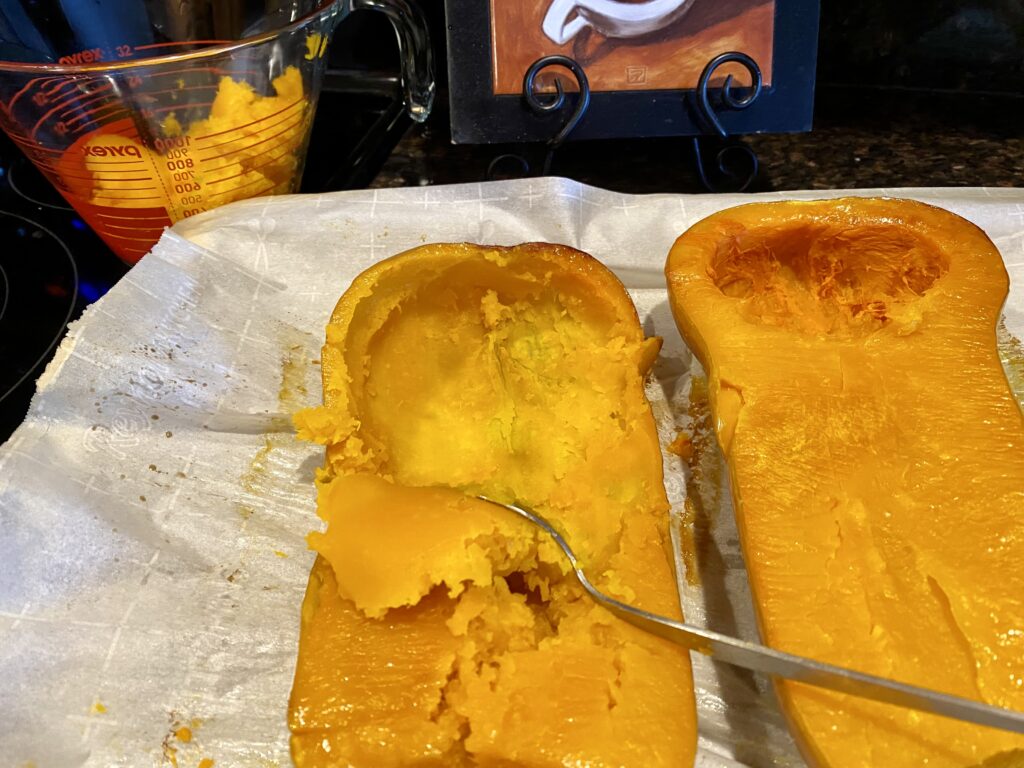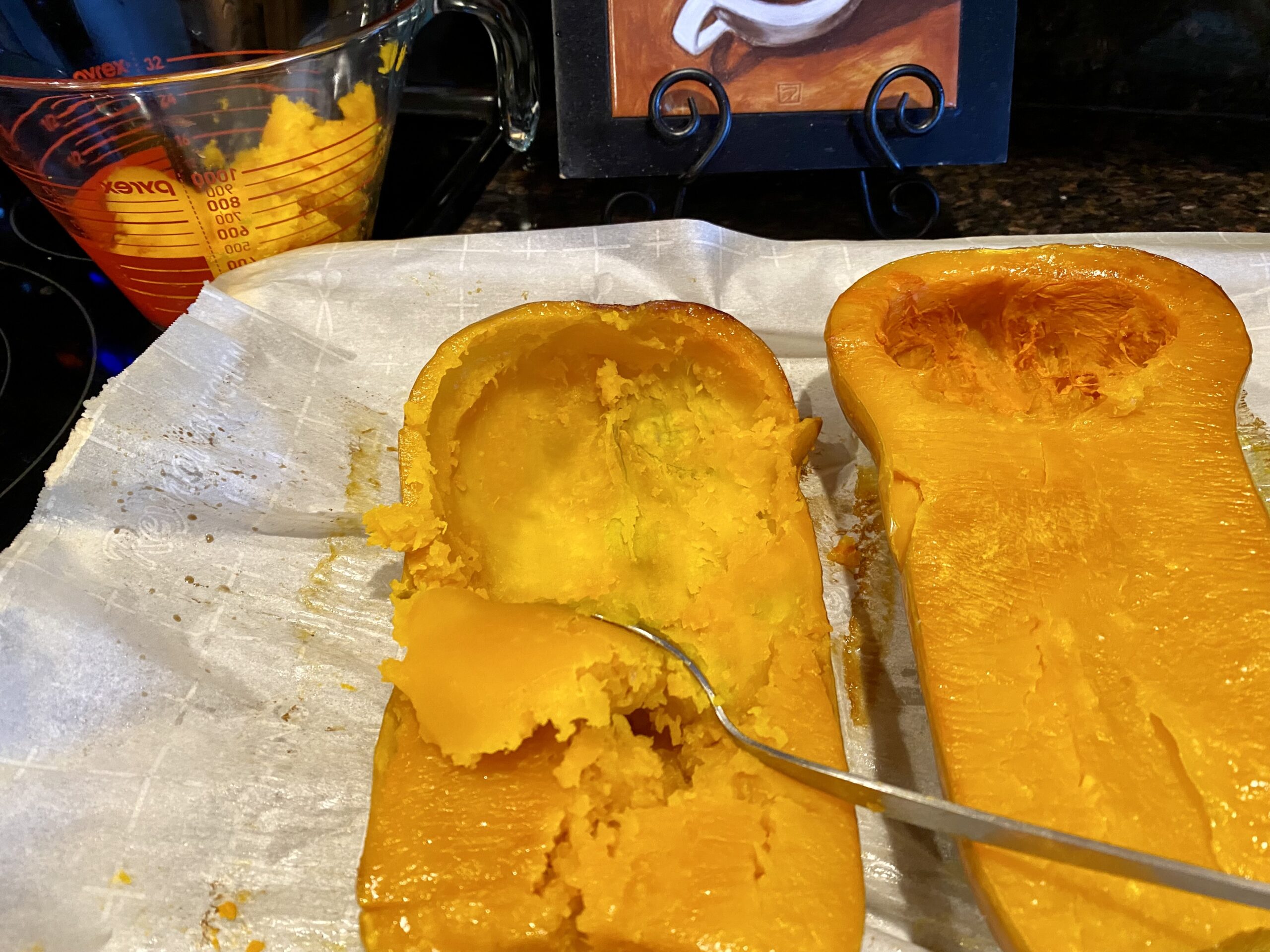 Print Recipe